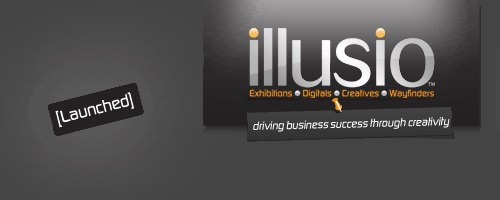 I had been busy working at a company called "illusio" in Dubai for about a month now, and the two things that I m doing or was doing were the website and the brochure. The website is live now. You can see it in action here.
It's not a very big website, and the biggest challenge in this website was the content. Which one would feel is still missing from alot of places, since the company is not willing to do the copywriting again, and they have a very scattered record of their old projects, though things are being skimmed on that part.
I m hoping to complete the brochure soon too.
Lets see what you have have to say about this.