Man, I m so happy… I was out yesterday, with some friends !
And I happen to meet the person I wanted to, after some great long years ! And as so happens we met after more than 5 lengthy years ! 🙂
She's so Happy too..
I m posting some pics from that event, but, not the pics of that person, since she's doesn't want them here ! 🙂 Also we had some yummy cold coffees ! 🙂
It's me and some folks at Time out at Forum, Karachi.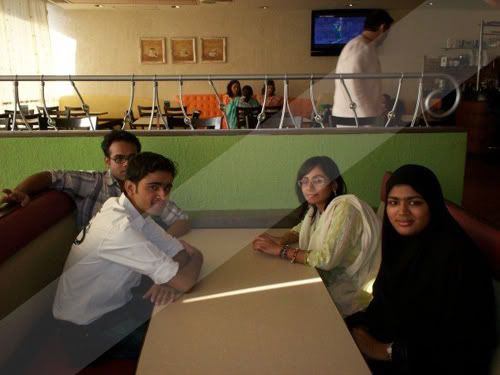 [Left to right] Asim(back), Mohsin, Aliya, Ayesha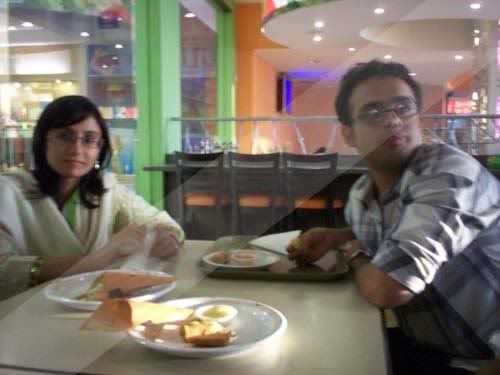 [Left to right] Aliya & Asim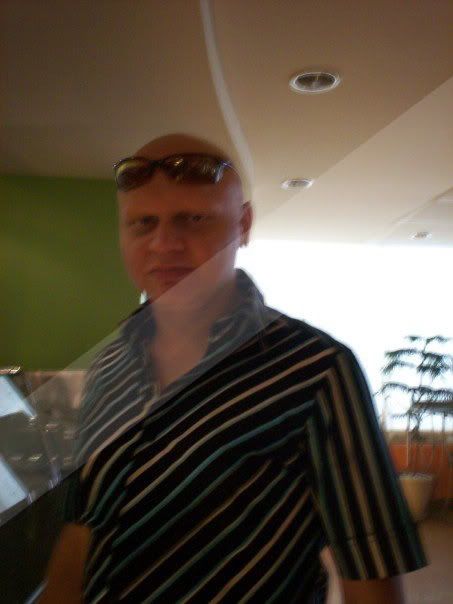 Some taklooo ! 😛
Some takloo
[Left to right] Asim & Aliya
[Left to right] Aliya & Ayesha